Galerija slika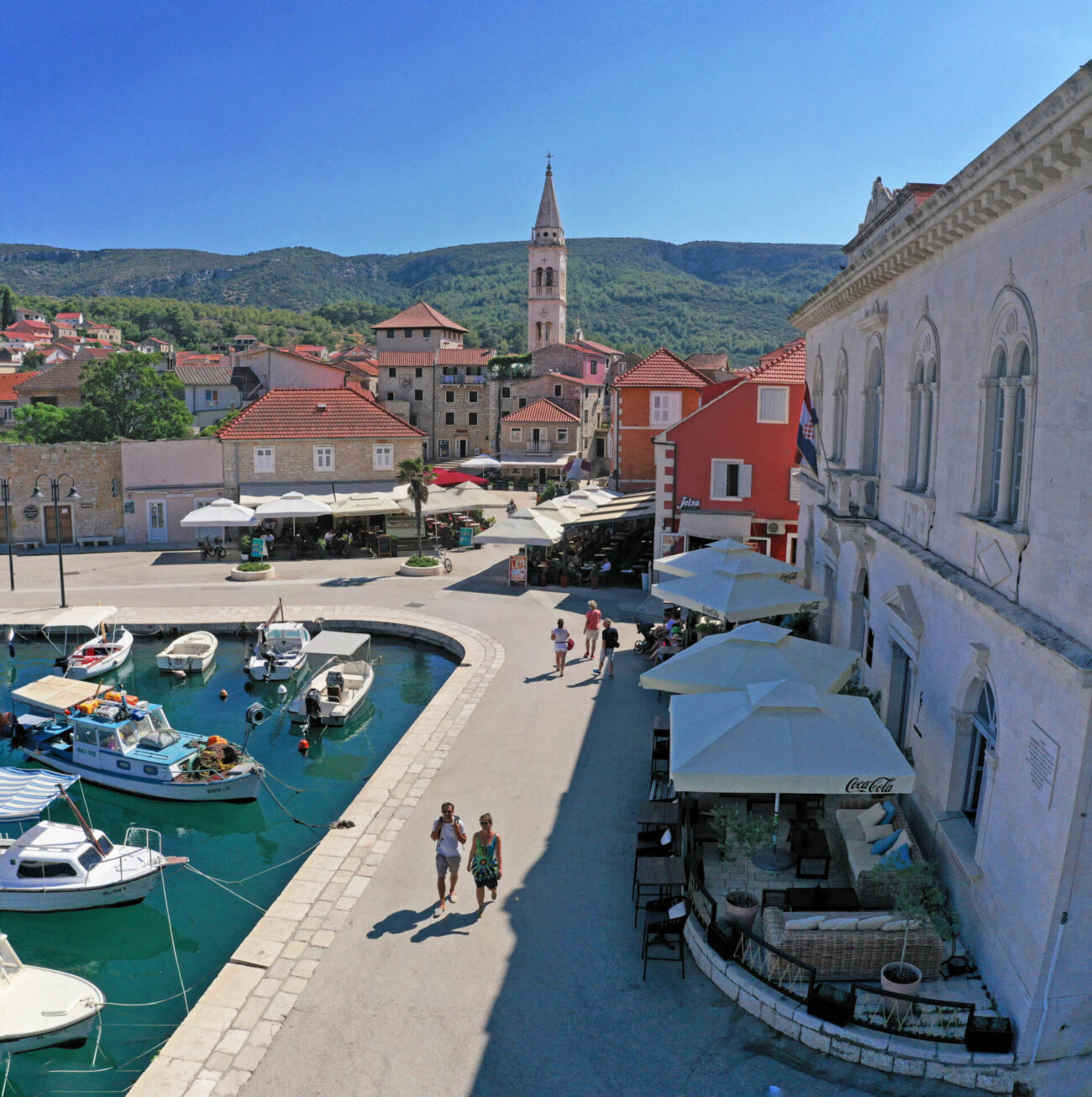 The Tourism Membership Fee
The TZ 2 FORM HAS TO BE SUBMITTED BY PERSONS WHO PROVIDE HOSPITALITY SERVICES IN A HOUSEHOLD OR ON A FAMILY AGRICULTURAL FARM:
Note: the form is in Croatian only, please ask the Tourist Board personnel if you need help filling it in.
In accordance with the Law on the Tourism Membership Fee, passed on January 1st 2020, the following are the annual charges for the various types of tourist accommodation.
The Directive lays down the amount payable for each bed in a rental room, apartment or holiday home; for every unit in a camp-site; and for properties offering 'Robinson accommodation'. The fee is paid by individuals offering tourist facilities in their properties or on family-owned agricultural land. The Directive also sets out the style and content of the Tourist Board application form which has to be submitted by natural or legal persons (private or business individuals) in the tourism industry.
Tourism industry operators / private renters have to submit the form Obrazac TZ 2 (link for download given above) to their registered Tax Office by January 15th of the current year, giving the details of the basis on which their membership fee was calculated for the previous year. Renters – who are not resident in Croatia should submit the form to: Tax Administration, Office for non-residents, Avenija Dubrovnik 32, 10000 Zagreb.
Records, calculations and collection of membership fees are the remit of the relevant Tax Administration Office (Porezna uprava)
Payment of the annual lump sum membership fee
The annual lump-sum membership fee can be paid as a one-off until July 31st of the current year, or in three equal instalments, with the first instalment due by July 31st, the second by August 31st, and the third by September 30th of the current year.
(Notes: the fee is halved in the case of foldaway spare beds (2,99€). As from January 1st 2023, the euro is now the only acceptable currency in Croatia, however prices have to be expressed giving the kuna equivalent for comparison until December 31st 2023.)
| | | |
| --- | --- | --- |
| | Accommodation in a private property– per bed | Accommodation on family-owned land– per bed |
| Annual fee | 5,97 € (45,00kn) | 3,98€ (30,00kn) |
| | Accommodation on campsites of all kinds and 'Robinson accommodation'– per unit Accommodation on family-owned land | Accommodation on family-owned land on campsites of all kinds and 'Robinson accommodation' |
| Annual fee | 10,62€ (80,00kn) | 7,96€ (60,00kn) |