Galerija slika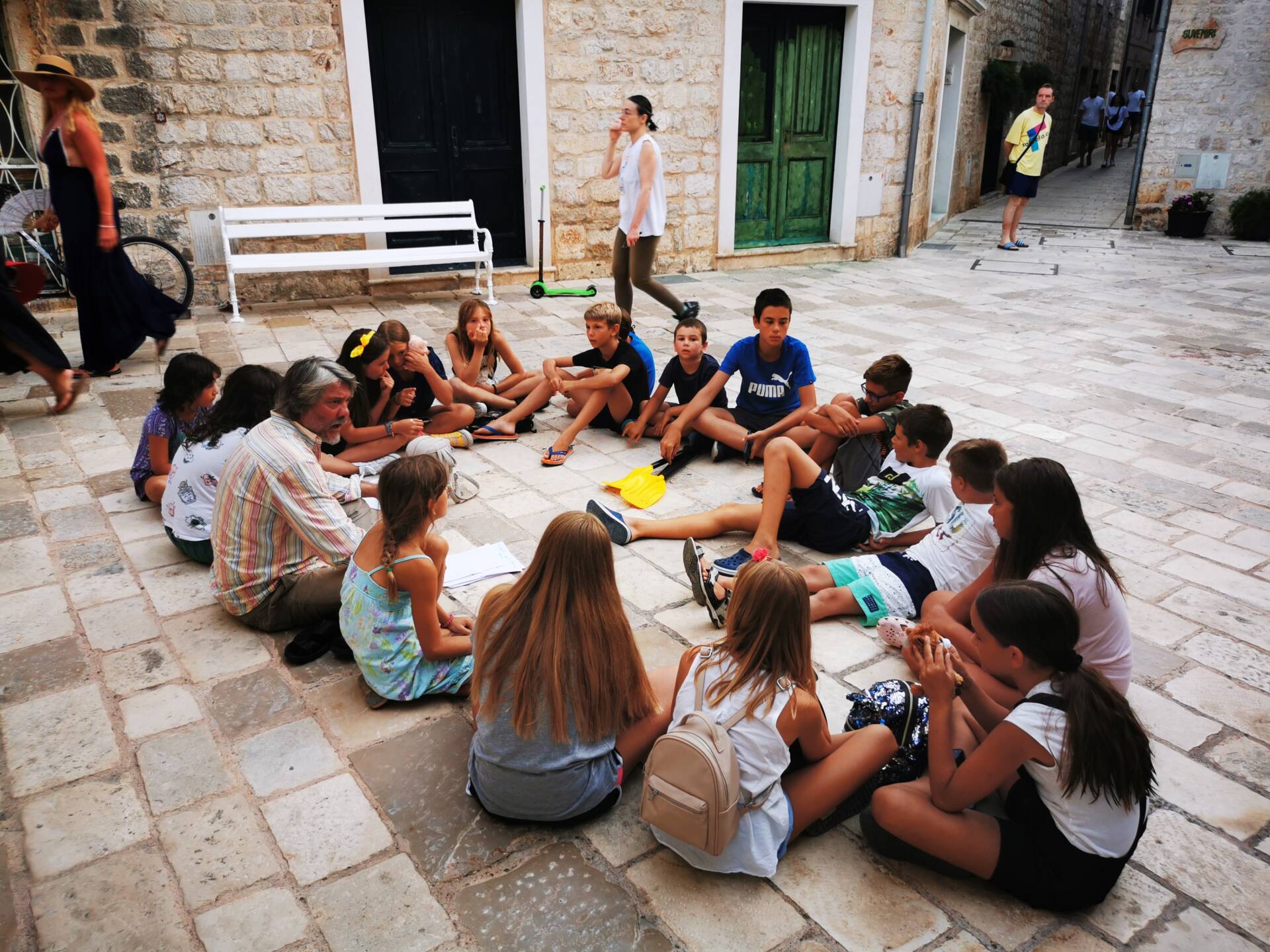 "The Little Town of Jolha"
"The Little Town of Jolha" is a children's project in Jelsa which was initiated in 2013, and has been organized annually by a well-known Croatian actor and presenter, Kiki Ugrina.
It is an offshoot of the original version of a Children's Creativity Festival, initiated in 2009, which in 2010 gave rise to the project "The Small Town of Faros", which takes place each year in Stari Grad.
Vrboska also takes part in the project as "The Little Town of Verboscam". Within the project, the children in each of the three places create stories and songs on a given theme, and then make paintings of them.
There are also weekly stage performances, which in Jelsa take place in St. John's Square. A book is compiled from the pictures and writings, which is printed at the end of the festival and given to each participant.
Workshops for children are every day from Monday to Friday at 7PM at St. John`s Square.
Event details
12.07.2021. – 20.08.2021.