Galerija slika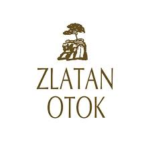 Vineyards with a sea view
Where: Croatia, Dalmatia, Island Hvar – one of the most beautiful and sunniest islands in Europe. Fields of lavender, rosemary, olive groves, vines… Sveta Nedjelja.
By land or by sea. To go on Wine tasting, to tour of the cellar, to have lunch, to walk or hike in the surrounding area. On holiday in our guesthouse…
We've established our family farm in the beginning of 1986, which is considered as the year of our establishment. We have received the patronage for the top quality wine in 1989 and then we´ve started with the sale of wine. We founded the company Vitis in the year 1991 which changed the name in to Zlatan otok in 1993.
Our vineyards are located on the southern slopes of the island Hvar and on Makarska vineyards below Mt Biokovo, as well as the vineyard in Šibenik which is owned by our other family business Vinoline.
Since the founding of our company we have achieved success in a various national and international competitions and exhibitions: Vinovita Zagreb, Split GAST, WINE Ljubljana, Zurich, Bordeaux, Decanter, Sabatine, Nürnberg, Paris, and etc. We were chosen for the winemaker of the year twice, and since the existence of this recognition, we have always been among the top ranked.
More than one hundred awards, medals and recognitions, and along with it about 20 champion graced awards stand in our our premises.
With this we validate our efforts and achievements of lasting excellence and champion tradition.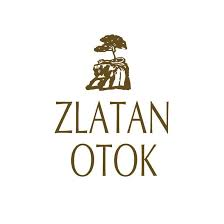 Products::
White wine:
Zlatan Bogdanuša
Zlatan Hvar
Zlatan Ostatak Bure
Zlatan Otok
Zlatan Pošip
Rosé wine:
Zlatan Opol Rosé
Red wine:
Zlatan Plavac Barrique
Zlatan Plavac Hvar
Zlatan Plavac Makarska
Zlatan Plavac Šibenik
Zlatan Babić
Zlatan Crljenak
Zlatan Ostatak Bure
Sweet wine:
Zlatan Porat
Zlatan Porat Reserva
Zlatan Prošek
Archive wine:
Arhivska vina
Charming places around Jelsa