Galerija slika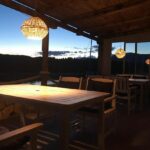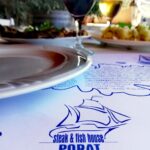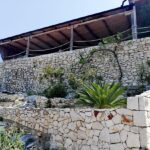 Restaurant "Porat" – Šćedro
Surrounded by the crystal-clear sea, the island of Šćedro is a real gem of Dalmatia. As some say, the quietest island in the Mediterranean opens the door to an empire where complete peace and hedonism waits for you. Our restaurant is located on this island in one of the many bays this island has – Veli Porat. Our long tradition (since 1985) of preparing meals proves our quality.
Restaurant Porat Šćedro offers a wide selection of fresh, quality fish complemented by various eco, and organic local products. Along with delicious meals, comes homemade bread which is served with each dish. A glass of good wine and a beautiful view from the restaurant terrace sounds like a recipe for the perfect vacation!
After enjoying our delicious food, we suggest spending the rest of the day on the beach just near our restaurant. Fresh homemade lemonade is waiting for you as well!
Our friendly staff is looking forward to your arrival!
Charming places around Jelsa