Galerija slika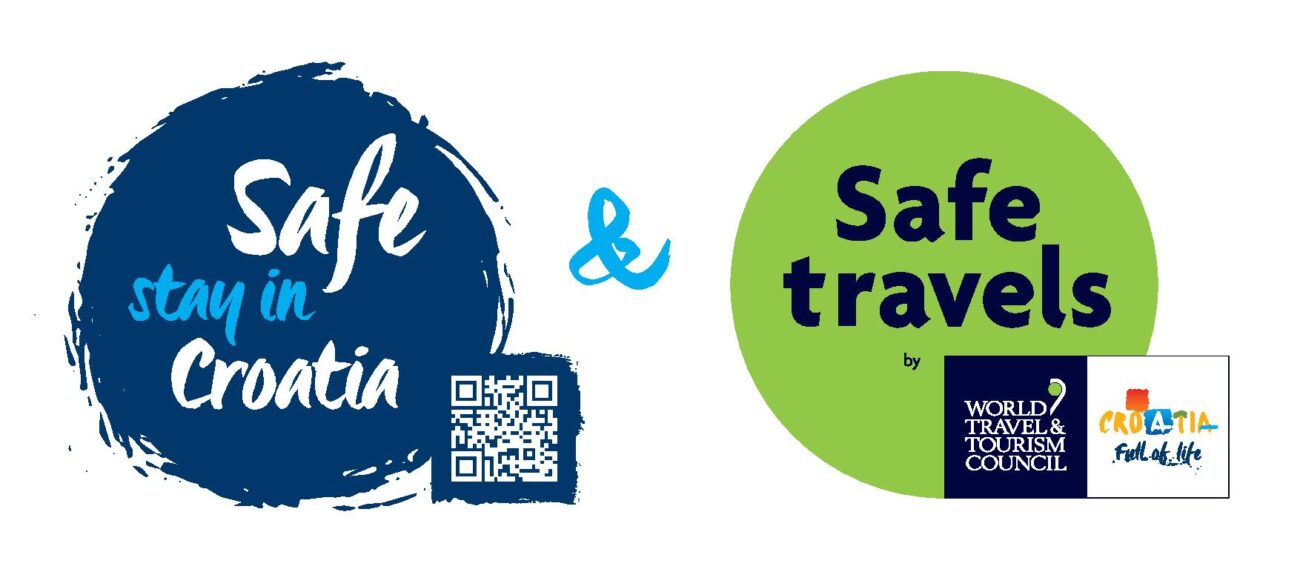 Ministry of Tourism initiative
'Safe Stay in Croatia' – the National Safety Label
The project 'Safe Stay in Croatia', initiated by the Croatian Ministry of Tourism and Sport, is introducing special National Safety Labels throughout the Republic of Croatia. The aim is to emphasize the fact that Croatia is a safe destination for tourists, by providing added visible reassurance for guests about the measures of care applied to ensure that every aspect of their visit is as safe as it can be.
The labels are available to providers within the tourist industry who fulfil the conditions required.
The website www.safestayincroatia carries the details about the project, and it gives you the option of leaving your opinion and feedback about it.
The criteria applied for the safety labels in tourist accommodation of all kinds are set out on this link.
The criteria applicable to hospitality services such as restaurants, cafes and bars are on this link.
To apply for a National Safety Label, the application form is available – in Croatian only – on this link.
When your application is accepted, you will receive a digitalized Safety Label which you can use in your business communications, brochures and online marketing.
The physical label measuring 14.5 x 29 cm will be available at the Jelsa Tourist Board office: you will be informed when it arrives.
We recommend that you display the label in a prominent place, such as at the entrance to your property or at the reception desk, so that guests can see that your premises are in line with the Protocol governing tourist safety in Croatia.