Galerija slika
Exploring Hvar's Natural Beauty
The Natural Hvar Agency offers unforgettable genuine enjoyment of Hvar's beauty, through unique choices based on its rich colour palette. Discover all the hidden corners of the island and experience island life through the Agency's Yellow, Green, Blue and Red Routes.
Whether you love sports and want an active holiday, or enjoy good food and fine wines – or both! – the Agency provides tailored programmes in Hvar's memorable environment, coupled with the local tales which bring every experience to life in a special way. For anyone who loves the flora and fauna of nature, Hvar is a real little paradise for your annual holiday.
You can take a look at as yet undiscovered parts of Hvar, away from the hubbub of the main tourist centres. In half a day with an expert guide you can get to know Hvar's rich plant life. The island's vaunted 2700 hours of annual sunshine nurture some 1500 plants in Hvar's meadows and woodlands.
This is the basis of the special unique holiday experiences on offer through the Natural Hvar Agency, in which you will spend your time outdoors in Hvar's unspoilt places. Just half a day in the island's woods will introduce you to thousands of wild plants, some of which are edible. That will show you better than any other experience just how blessed Hvar is in its rich plant life.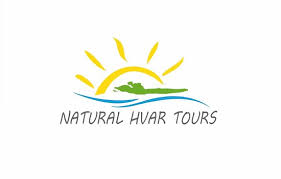 Photographs: Stjepan Tafra