Galerija slika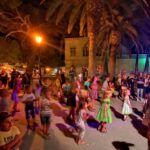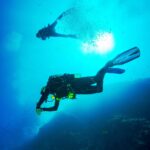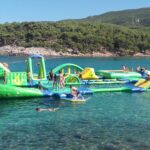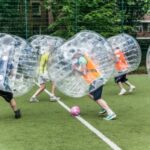 The municipality of Jelsa, with its associated villages on the southern and eastern side of the island, is the perfect place for a family vacation. Discover a genuine paradise for parents and children of all ages. A plenitude of family accommodation provides an authentic experience with a homely atmosphere. Although tastes and needs are different and depend on the child's age, there is still something for everyone. What's important is that the beaches and sea are clean, that there is shade, that facilities such as shops, pharmacies and medical services are available.
Swimming
In addition to being the Municipality with the most wines, it's also, undeniably, the Municipality with the most natural beaches. The beaches are mostly pebble but there are a few sandy ones. There are several factors to consider, including: restaurant or cafe proximity, parking, shade, sea entrance, sea purity, pebble or sand, entertainment content. Whether you prefer the south, north or east side of Jelsa Municipality, many beaches meet these criteria. This destination with its long family tradition and crystal clear sea is an ideal family holiday destination.
Events
During the summer there are plenty of daily events to suit all tastes and age groups in Jelsa.
Children's entertainment
Each year we provide special entertainment for the very young. The "Mediteran" Cinema always has a great programme with kids' blockbusters every week.
The children's mini disco always gathers a large number of small guests in the Park. Every Sunday and Wednesday during the summer, fun is guaranteed for the youngest with plenty of song, dance and rhythm. To top off their action-packed days, some energetic dancing will guarantee a good night's sleep!
The local voluntary group called the "Carnival Association" has worked with children for many years, creating fun activities and shows bringing endless delight.
---
SPORT AND RECREATION
Hvar Island offers a wide range of sporting, adventure, adrenalin-raising, and recreational activities to suit anyone and everyone. For independent exploration of the island's exquisite environment, there are agencies renting out boats with engines or oars, motorboats, bicycles, quad bikes, mopeds and cars.
There is a well-equipped children's playground in the Jelsa Park, with an extensive trampoline facility nearby during the summer months.

Walking and hiking
For those who want to avoid any kind of motorized travel, Jelsa is an ideal holiday spot, as there are fine bathing beaches within easy walking distance. There are also hiking paths of various degrees of difficulty, which will take you through beautiful countryside redolent with the scents of Mediterranean plants at any time of the year. Walking and cycling holidays are especially enjoyable in the spring and autumn – whatever the time of year, always remember to carry water with you!
Cycling
For families wanting to stay active during vacation, a bicycle is essential (providing all family members are competent cyclists) . Rental agencies have bikes suitable for all ages. The plain which surrounds Jelsa and Vrboska is an ideal cycling route for the youngest. Cycling through the pine forest, followed by the scent of the sea and pine trees makes for a memorable outing.

The Sports Centre
The Pelinje Sports Centre in Jelsa offers indoor facilities for handball, football, basketball and volleyball, with a football field outdoors. Jelsa's hotels have tennis courts and mini-golf courses.

Paintball
Just 10 metres away from the Adriatiq Fontana resort is the Paintball Park.

Rock climbing
If you're into rock climbing, there are superb rock-faces to explore in the Pokrivenik and Vela Stiniva bays east of Jelsa.

Rowing
Rowers can join in the activities of Jelsa's rowing club in Lučica, which has a long tradition of regatta successes. It also has a well-equipped gymnasium for fitness training. The club caters for rowers of all ages, both for competition and recreation. Traditionally, every summer a rowing regatta is organized in the Jelsa harbour.
---
AMUSEMENTS
The Jelsa Adventure Park
At the Adventure Park you will find everything for active and adventurous souls. The park is located near the centre of Jelsa, about a 10 minute walk away. The programme is truly diverse – whether you like paintball, archery, footpool, warrior programs, boxing, go-karts… Everyone will find something to enjoy.
The Jelsa Aqua-Park
Located near hotel Hvar, the aqua-park has much to offer both children and adults. A giant castle floating right by the beach with various platforms, paths, trampolines and swings makes for a full day of fun for the whole family.
Excursions
Day trips to fascinating nearby locations such as the island of Zečevo, the island of Šćedro, Grapčeva cave, a boat ride or a trip to the neighbouring island of Brač will add zest to your daily routine. We definitely recommend a trip to Humac and the Grapčeva cave. Exploring inland Hvar by car offers a different, equally beautiful, perspective of the island. Rustic and stone houses are charming to visit in the evening when the air is cooler and you can delight in the fabulous sunsets. For dinner in many of the family-run restaurants in Hvar's more isolated inland villages, you need to book in advance.
Rent-a-boat agencies offer boats and speedboats of different sizes, with or without a skipper. Anyone who drives a boat in Croatian territorial waters must have a valid licence. Touring this beautiful island by boat overlooking the sea is definitely worthy experiencing.